THE CAMPAIGN
Did you know that 84% of NHS staff don't have access to a hot food service when working a 12-hour night shift?*
We're hungry for change. That's why campaign founder Neely Mozawala and Dr Saliha Mahmood Ahmed and their fellow supporters are raising awareness of this important cause.
We're on a mission to make the 24/7 provision of hot, affordable and nutritious food a reality for NHS staff. This will eradicate hunger, benefit the physical and mental wellbeing of staff and in turn improve the quality of patient care.
This proposal is also supported by the recommendations made in the Report of the Independent Review of NHS Hospital Food undertaken by Philip Shelley and Prue Leith and the BMA Fatigue and Facilities Charter.
* Survey by the Institute of Health and Social Care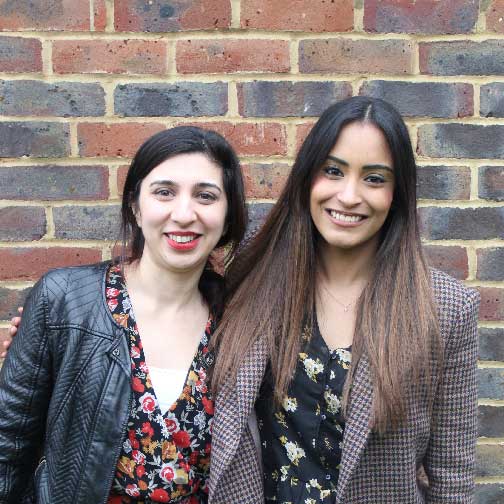 HOW YOU CAN HELP
Write to your MP
Whether you work for the NHS or you're a member of the public, together we must take action.
The Early Day Motion created by John McDonnell MP calls upon the Government to recognise the importance of this campaign and fund a 24-hour hot food service and dining facilities at all NHS Hospital Trusts.
This is just the beginning – we need more MPs to sign it!
To achieve this, we're asking you to reach out to your MP, urging them to take action. Simply use this pre-populated letter tool to send a letter to your MP!
Sign the petition
Help us raise awareness and keep track of our ever-growing public support by signing this petition.
Send a
letter to
your MP
Sign the
petition
SHOW YOUR SUPPORT
Show your support on social media and encourage your NHS Trust to get involved.
We've created some awesome assets for Instagram and Twitter to help you spread the message. Simply save them to your phone or desktop and share them on your own socials. Remember to tag us!
For all press enquiries please contact our Press Officer, Samantha Wathen: [email protected], call/WhatsApp: 07776047472.